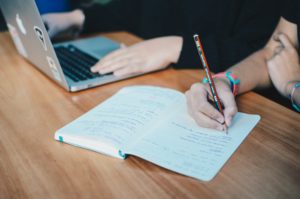 Many times parents have difficulty deciding what to do regarding schooling their student with special needs at home. Call today to set up an in-person or over-the-phone consultation. We would love to help!
What to Expect from Your Consultation
First, we will discuss the documentation you have sent to us.
Next, we will figure out what a typical school day would look like, and how to assist the parent in the day-to-day routines.
We will discuss curricula that might best fit your child, and accommodations and recommendations in the necessary areas.
Other points of discussion are therapies, personal care assistance, guardianship, SSI benefits, further testing, safety concerns, self-help skills, summer camps, career choices, vocational rehabilitation, and much more.
We will address any other questions or concerns you have, and discuss possible strategies.
Within 24 hours of our consultation, you will receive a detailed email with a summary of everything we discussed, along with any additional resources.
First Steps
Step One
Call Susan at (803) 429-3899 or email her at [email protected] for a free 15-minute consultation. This consultation is an introduction to your child's specific needs, or your own explanation of the struggles you are noticing.
Step Two
If you determine that we can assist your family, we will schedule a longer consultation in-person or over the phone.
Step Three
Send copies of documentation for eview, per our conversation. These can include:
IEPs from the departing school
Psychological evaluations
Previous test results
Step Four
Send payment. Prior to our meeting, you will submit 1/2 of the agreed-upon amount (non-refundable) in either of the following ways:
Electronic payment is required 48 hours in advance of our appointment.
Checks or money orders need to be postmarked at least 5 days in advance of our appointment.
Arrangements can be made for bill pay through your bank, if necessary.
In the event you need to reschedule, let us know as soon as possible and we will agree upon a new date within 30 days of your initial appointment.
The remainder of the payment will be due at time of the appointment.
The paid fee covers any additional questions, concerns, or updates with us for the remainder of that school year.

---

Payment accepted via PayPal